* Attention Photographers! * 13th June 2018 - We are not currently accepting new photo submissions, while we look into increasing our website hosting limit to accommodate more photos. We are also aware of some photo thumbnails not loading, and are working to get this fixed asap. Thank you for your patience.
All you need to do is
create an account
, then you'll have access to thousands of high resolution wildlife photos at just $5 per photo.
You can also purchase a great value
Subscription
for just $10. Once bought, you can download 5 high resolution photos at any time within 31 days of buying your subscription.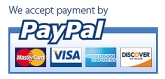 ---
Click the banner below and receive 10% off your first order:
* This is an affiliate link, which means if you go on to make a purchase after clicking the link, we receive a small commission (at no extra cost to you). We would only advertise products and companies that we use and can personally recommend.
---
Here we list and talk about the art supplies that we use and can recommend, along with links to where you can purchase them.
---